During COVID-19, many of us are finding ourselves with some extra free time. While inviting contractors into our home right now isn't possible, there are some easy DIY projects that you can do for yourself. Many hardware stores are open and some are even doing home delivery, so make a list and get started. Using only a few tools and a little inspiration from below, you can spruce up your home just in time for family and friends to visit this summer!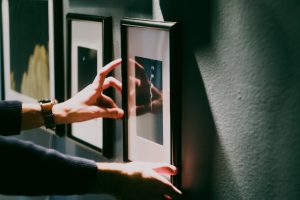 DIY projects for inside your home:
Hang some art. Nothing adds character to a home or room more than wall art. If you have some art you love lying around or in storage, why not hang it up? You can even make your own art and hang it. This is a simple project that can really add an extra touch to your home. The best options to hang art on your walls are self-tapping threaded anchors and screws or steel, hooked wire hangers.  

Install hooks and shelves. Clean up your entryway by adding some hooks for jackets and leashes, a shoe rack, and even a small shelf for keys or your mail. A House Full of Sunshine has a cheap and easy tutorial to better organize your mail.

Make a pegboard wall. Installing a pegboard system is a quick way to organize an entryway or workspace. By utilizing vertical space, items are visible and easily sorted. Because pegboard is pre-punched on a 1″ x 1″ grid, tool hangers can be moved and reconfigured to meet future needs. 

Sew or decorate throw pillows. Throw pillows can add pops of color to any room. Plus, it is a fun way to unleash some creativity. Old favorite shirts can make fun throw pillows or if you have some pillows that need an update, add buttons, beads, or even some paint.

Hang up mirrors. Mirrors bring in more light because they are reflective and can make small spaces seem bigger and brighter. 
DIY projects for outside your home: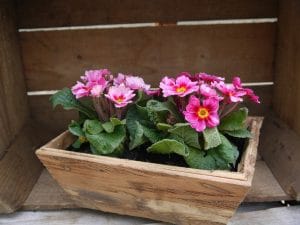 Build a fire pit/ring. Set up a place in the backyard and build a place where you and your family can sit around a fire. This can be fun for everyone once completed.

Build a gazebo. This doesn't have to be a big project – gazebo's can be anything from a full wood structure to scavenged pieces that look more like art than perfection. You can decorate it with string lights, benches, and a place set your drinks down. 

Create a flower or herb planter with simple directions from Anika's DIY Life that teaches you how to build a three-tiered planter box.
Make a statement. Give new life to your home by putting a fresh coat of paint on your front door. The front door might be your guests' first interaction with your home so make it something to remember!
With everything that is going on in the world right now, it is the perfect time to do some things around your home to freshen it up and get it ready for when you can have people over again. For bigger projects this summer, check out our Home Repair Loan that can help you make your home healthier, safer, and more economical. 
Blog author: Bailey Aines, part-time NWWVT employee.