Do You Need Financing to Make Energy Upgrades? We Can Help!
We Offer Affordable Energy Loans
With loan approval in as little as three to five business days, your home will be ready for the next season in no time! 
Our Energy Loan is simple and affordable with interest rates of 5.00%* with a maximum loan amount of $40,000. General repayment terms are ten years, and you can repay your loan in-full at any time without penalty. Available statewide, all incomes.
*Rates are not guaranteed and are subject to change at any time.
You can use our Energy Loans to pay for: insulation, air sealing, heat pumps, efficient heating systems, renewables, exterior doors, health and safety measures or other items that improve energy efficiency.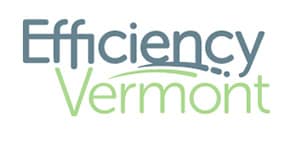 NeighborWorks of Western Vermont is proud to be a participating lender in Efficiency Vermont's Home Energy Loan program. This program features discounted interest rates on energy efficiency projects and purchases, based on household income.
Upgrades covered by this program include weatherization, cold climate heat pumps, wood and pellet stoves, solar hot water installations, and advanced modern wood heating systems.
Do-It-Yourself (DIY) projects are not eligible for the Home Energy Loan.
For your project to be eligible, the building must be:
• A residential owner-occupied 1-4 family unit
• Physically located in Vermont.
Download and print our application (PDF) today:
Sure you want to move forward? Skip the pre-qualification and complete the application (PDF) today!
Fill out our Energy Loan application and submit the application.
2. Complete Verification Form
Our NeighborWorks of Western Vermont representative will contact you to discuss your loan application.
For questions about your project or contractor eligibility, contact NeighborWorks of Western Vermont at 802-438-2303.
Download and fill out our pre-qualification application today (it takes about 3 minutes) and hear back from us within three to five business days.
Fill out our application today and hear back from us within three to five business days.
Energy Loan Process Questions?
Contact our office at 802-438-2303 
Complete applications can be processed and approved in as little as three to five business days. Please feel free to contact us if you would like assistance with, or have questions about the application or call our lending department at 802-797-8612.
NeighborWorks® of Western Vermont VT Licensed Lender #6200, NMLS #194008.
Your loan amount is based on your project estimates. Your ability to repay a loan is based on income, debt, and credit, and will determine your eligibility for our loan programs.