Meet Dave and Beth Smith. Their Chittenden house is only 35 years old (a regular youngster by Vermont standards!) and so they figured they wouldn't benefit from an energy audit.
Freezing Mornings & Sweaty Evenings
Still, after a couple of chilly winters dealing with extreme fluctuations in the temperature inside their house, Dave and Beth decided to get a HEAT Squad Energy Audit.
"We had our energy audit with HEAT Squad, and we were hesitant to have our attic insulated because our primary heat source is wood. We figured if we just saved half a cord or a cord of wood, that wasn't a big enough savings that we would receive out of insulating the attic, so we held off. At that time, people weren't sure how the comfort would be improved."
Dave and Beth decided the energy savings from insulating wasn't worth the upfront investment, and held off, continuing to deal with cold toes in the mornings and uncomfortably warm evenings.
Cozy & Snug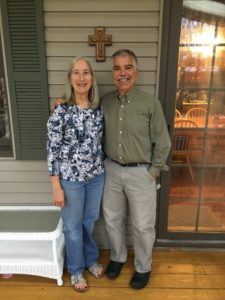 "Several years after we had the energy audit, I was hearing reports that the insulation and air-sealing did in fact make a large difference in comfort. So I thought, if that is true then this is worth it, and we had the attic insulated."
The difference? Dave and Beth are now cozy and snug in their home (not to mention saving money on energy costs!).
"So the change was very much worth it, the comfort was worth it, and maybe we save a cord of wood a year and eventually that will pay off, but it is the comfort- doing it just for the comfort alone was worth the money."
Trustworthy Contractors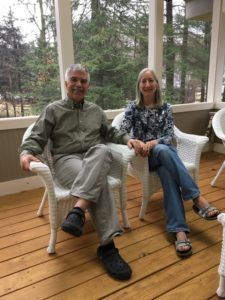 "Our contractor was great, he found some big holes even though our house is well-constructed," Dave says. "He air-sealed and then had cellulose insulation blown in the attic, and the change was very dramatic.
Dave and Beth had been given three referrals to local contractors by his energy auditor, who had experience with all of the contractors by performing test-outs at their projects.
"The professionalism of the contractor was great; he explained what he was going to do, he worked with us and our schedule."
Would Dave and Beth recommend it?
"We're very pleased with it!"
"In fact, I've told other people and friends about the job and I think they're pretty sold that they would do the same thing and have things insulated."
[vc_btn link="url:heatsquad.org/get-started-with-heat-squad" title="Schedule your energy audit today!" color="warning" align="center"]