Meet Our Energy Auditors!
Our Energy Auditors are experienced and reliable and will help you quickly get a handle on your home energy situation.  Learn more about our team below or about our Energy Audits here.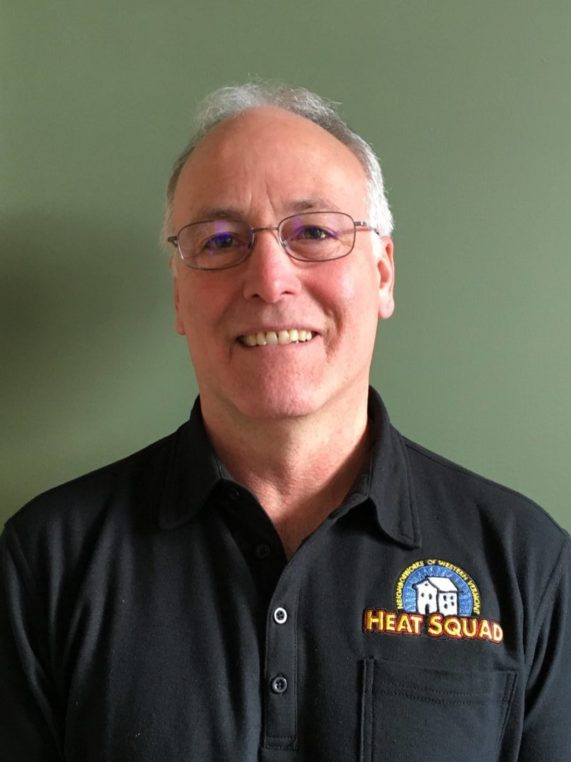 Rick Shappy
Rick Shappy is a HEAT Squad energy auditor with years of experience in the energy efficiency industry, both as a solar home adviser and an energy auditor for a private company. He enjoys being able to help Vermonters learn how to safe money on their energy bills while being cozy and snug. Rick is a BPI-certified Home Performance with ENERGY STAR auditor.
A Rutland native, Rick has a background is in civil engineering (he's a UVM grad) and he's put it to good use in his professional life, which has included everything from being a small retail store owner to working as a timber framer. In his free time, he enjoys biking and hiking.
"I like to meet people and help them save money (and fossil fuels)!" – Rick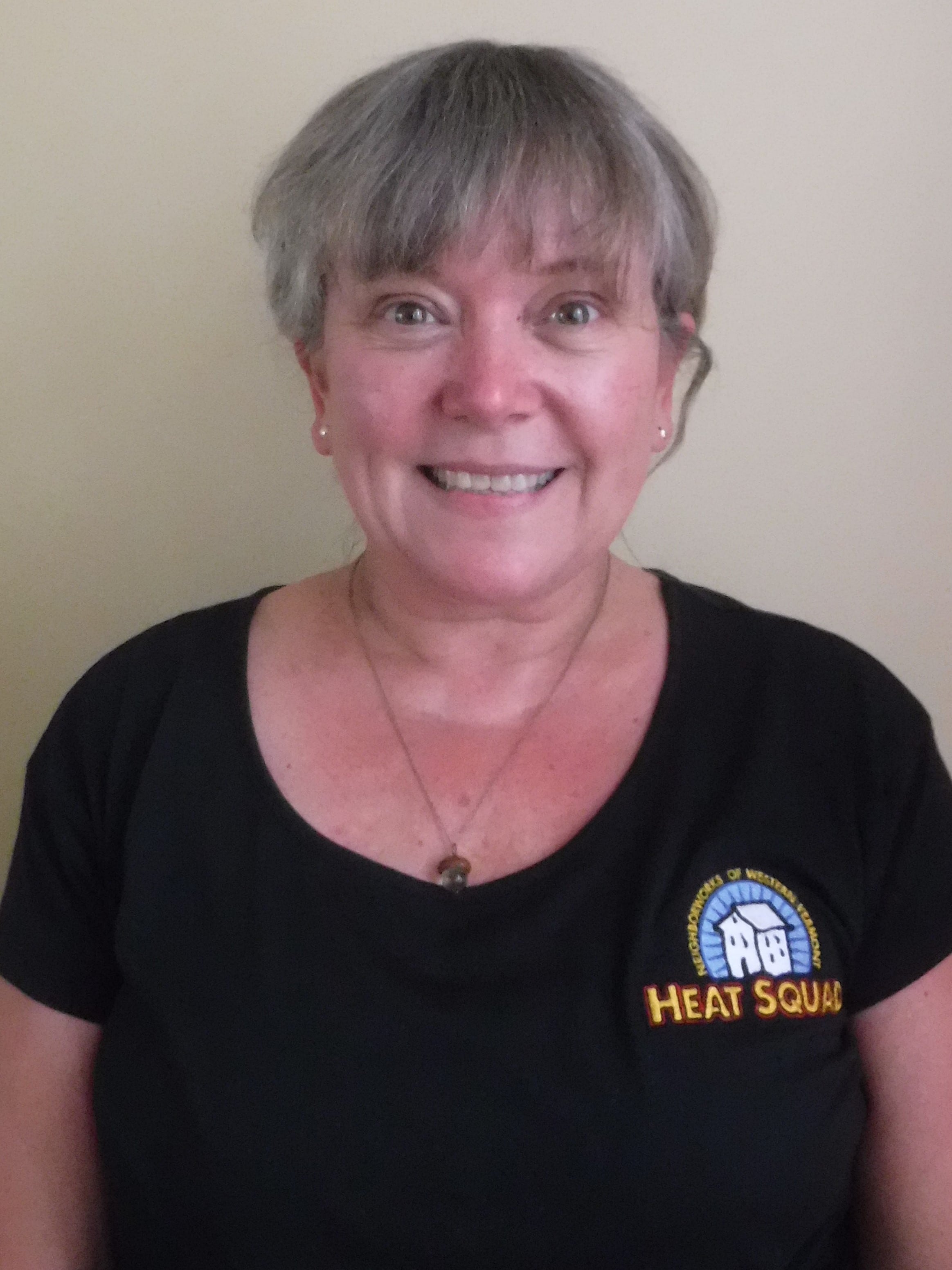 Sally Ayers
Sally Ayers is a HEAT Squad energy auditor in the Northeast Kingdom. She enjoys being able to help Vermonters be safe, warm, and energy efficient in their homes. In her free time, she enjoys skiing, biking, hiking, anything outdoorsy and is a UVM extension Master Gardener.
"I believe that the NEK has more households faced with energy burdened households than any other part of the state. I am really inspired to help change that….There's a lot of new information and new technologies that allow us to cool and heat our home efficiently and affordably. I am really excited to have the opportunity to share that information and help folks make the right decisions for their homes!" – Sally