HEAT Squad Community Engagement Specialist
Full-time, one- year position. HEAT Squad is looking for an outreach person/educator passionate about changing the energy paradigm in the state and educating home and business owners about energy efficiency.
Applicants should have strong interpersonal and communication skills, and be excellent writers. Knowledge of the Microsoft Office Suite is essential, as is a willingness to learn new software. Must have reliable transportation as well as a strong interest and desire to learn about efficiency, weatherization, and the energy sector.
This position is a good way to learn about major players in the state's continually evolving energy landscape. This is an AmeriCorps position. Members receive a living allowance, education award, and benefits. EOE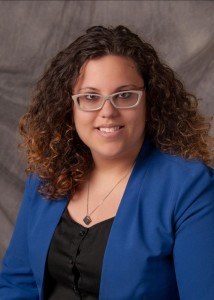 "My time working for the HEAT Squad of NeighborWorks of Western VT (NWWVT) as the AmeriCorps Community Engagement Specialist gave me incredible insight into the energy-efficiency and renewable energy sector. I learned about emerging technologies and important principles of building science. I got the chance to attend events related to the industry, to energy legislation, and to environmental protection. At such events, and at outreach opportunities, I was able to connect with important leaders and players in the state.
Working at NWWVT also gave me a bird's-eye view to see the constraints, burdens, and opportunities inherent in operating a nonprofit. It has been a fascinating experience and has made me keen to continue working in the nonprofit world. The position allowed me ample freedom to explore my interests and develop my talents in my role as outreach specialist.
My supervisors recognized my writing and editing abilities and gave me the chance to work on articles and promotional materials for the program. I was able to dip my toe into the marketing arena and learn about grant writing.
As a participant in the AmeriCorps program, I had access to stimulating training opportunities and workshops, and to connect to other like-minded peers in the state interested in addressing complex challenges related to energy, the environment, housing, education, food systems, etc.
NWWVT also offered me rewarding training opportunities, the most exciting of which was the national NeighborWorks Training Institute, held in Atlanta, GA where I was able to learn about what other NeighborWorks housing organizations are achieving in their programs across the country, and to attend classes which deepened my knowledge of building science principles and applications.
Anyone interested in working for a nonprofit or invested in environmental and energy-related issues will find a great opportunity in this position." – Jane Pappas
For more information about this opportunity, please download the attached job description.
For questions about this position or to send additional materials:
Melanie Paskevich
HEAT Squad, Program Manager
110 Marble Street
West Rutland, VT 05777
mpaskevich@nwwvt.org