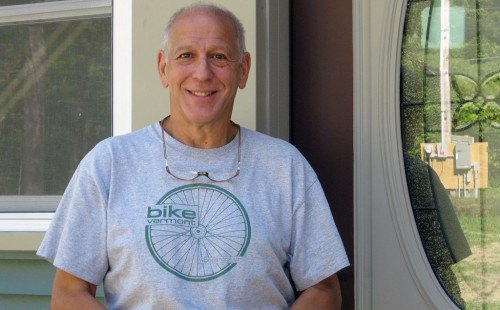 Steve Finer – Killington
Steve is a handy, knowledgeable homeowner. He knew his home— especially his attic— was not insulated correctly. He also wanted to take advantage of the incentive money available to homeowners who complete energy improvements with a Home Performance contractor.
"My contractor was great," said Steve, "We talked techniques, and he found a rotted corner around the door and in the floor."
An infrared camera allowed Steve and his contractor to see un-insulated spaces above each window where heat was escaping. "If you've never seen your heat loss," said Steve, "you don't know how much you're losing!"
Improvements
Spray foam and rigid board in basement
Update heating system
Insulate attic
Benefits
No more ice dams!
Saving money
Burning less wood
Energy Profile
Initial energy costs $1,995/yr
Projected energy savings 40%/yr
Annual savings $805/yr
Costs and Incentives
Improvement cost $12,113
Incentives – $2,500
Out of pocket $9,350
These numbers reflect actual expenses and incentives available at the time. Check efficiencyvermont.com for current incentives.