Did you know that our NeighborWorks team has the ability to not only do HEAT Squad energy audits but our Home Repair Coordinators can assist in planning and following through with projects you want to do around your home? The projects don't necessarily have to be just about weatherization either. Our staff can help you make any health or safety repairs or upgrades to your home. This could include flooring, updating a bathroom, putting on a new roof with better insulation, or putting in any necessary railings or repairing stairs. Let our staff guide your project along with minimal headaches. Turn your house into a cozy, efficient home that you're proud of.
For everyday DIY'ers, here are some renovation ideas that help to revitalize a home and make it your own. If any projects might involve weatherization, health or safety, give our team a call. Otherwise, here are the top renovations to consider that can transform your home the most.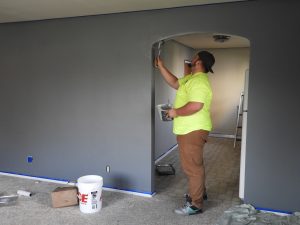 Small Scale Projects:
Lighting – changing the lighting in your home can do a lot for most rooms. Older homes often do not have great lighting so adding in floor lamps, extra recess lighting, and upping the bulb wattage can all make a home brighter and more inviting. In rooms like bathrooms and kitchens, bright white lights help you see but in the rest of your rooms, cozy lighting can make a house feel lived in.
Painting – painting should be at the top of your renovation list. It is one of the cheapest things you can do and doesn't involve hiring anyone. Experiment with colors and textures. You can do a lot to a room just by redoing the trim work.
Appliances – this isn't a renovation but it's part of the process if you're replacing outdated appliances. This can be expensive but with the amazing energy-efficient advances products have now, it could mean savings in the future. It doesn't have to be done all at once. Tackling one room and one appliance at a time can mean a big difference over a year or two.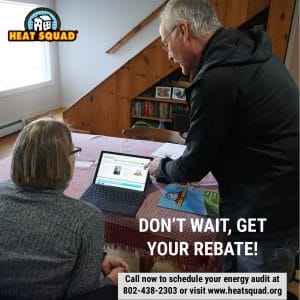 Larger Projects:
Kitchen renovation – this is a more expensive and often time-consuming renovation project. A lot of time is spent in the kitchen and it's the room everyone loves to see. Kitchen upgrades also mean better resale value if you are thinking of selling in the future. Consider repainting walls, refinishing cabinets, upgrading hardware, and replacing old appliances. Just a few small upgrades can make the room feel brand new if a full renovation isn't in your budget.
Bathroom upgrades – this can be costly too if you let it. With stores like Home Depot and IKEA you can find good deals on new low-flush toilets, and other energy-saving products. This is another area of renovations that can greatly increase the value of your home. If you enjoy doing projects on your own, consider taking a class on laying tile or replacing a toilet to keep costs low.
Flooring – redoing the flooring in your home can make it look unrecognizable. Flooring, on average, can range between $357-$4240, with options like carpet, porcelain/ceramic, laminate, natural stone, vinyl/linoleum, and wood. Redoing floors definitely gives your home the" renovation look", but it is very rewarding when completed.
Don't know where to start? Give our office a call to see if our HEAT Squad energy audit could be of help. You may learn about rebates and grants that could mean big savings on your projects! For more information on energy loans, programs, project coordination and more, visit www.heatsquad.org or call at 802-438-2303 to get started.
Author, Bailey Aines, part-time NWWVT employee.