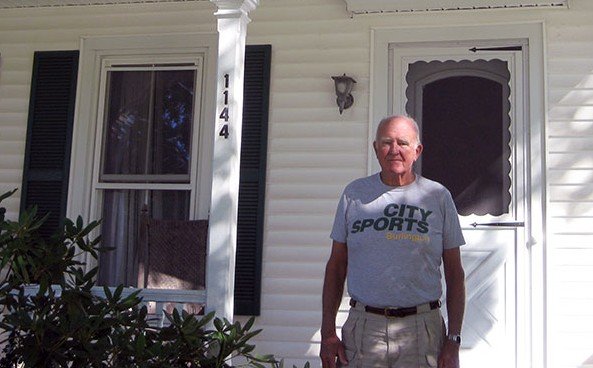 John O'Day – Hydeville
"I knew my house was not efficient at all," said John of his 1800's home in Hydeville. "It was cold and the wind would come right through."
"I was impressed by the [contractor's] professionalism and suggestions. They went through every nook and cranny in the house. You could feel the difference— didn't feel as drafty." John told his poker buddies about the improvements and now they are having home energy improvements done, too!
Improvements
Insulation in the basement, attic and walls
Sealing air leaks
Adding vapor barrier to crawlspace
Benefits
No more drafts!
Knob and tube wiring discovered
Saving 1/3 of heating fuel annually
Energy Profile
Initial energy costs $3,317.19/yr
Projected energy savings 32%/yr
Annual savings $1,061.50
Costs and Incentives
Improvement cost $10,202
Incentives $1,736
Out of pocket $8,466
These numbers reflect actual expenses and incentives available at the time. Check efficiencyvermont.com for current incentives.