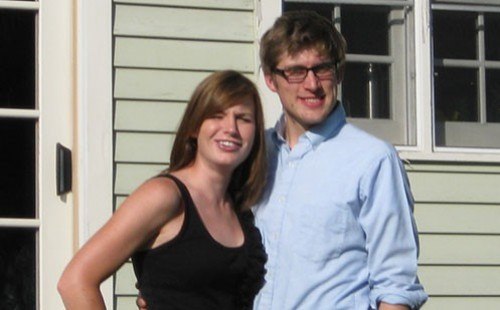 Jesse & Megan Larson – Pawlet
Jesse and Megan were heating their home in Pawlet with propane— costing $500 a month during winter.
"The boiler would just be running constantly," said Megan.
Now a small fire in their woodstove heats the whole house. "It keeps us warm enough without turning the gas on all the time."
Jesse agreed, "It just makes sense, the economics of it."
Improvements
Insulation in the basement, attic and walls
Sealing air leaks
Adding small insert fireplace
Benefits
More comfortable home
Contractor found hidden roof issues that, if left hidden, would have caused major damage down the road
Saving money
Energy Profile
Initial energy costs $2,000/yr
Projected energy savings 38%/yr
Annual savings $947/yr
Costs and Incentives
Improvement cost $4,640
Incentives – $2,500
Out of pocket $2,140
Payback Period – 2.25 years
These numbers reflect actual expenses and incentives available at the time. Check efficiencyvermont.com for current incentives.