Sometimes loans can seem a little complicated. How do you know if you're eligible? What are the rates and terms? How much will this end up costing you in the long run?
At LoanWorks, we try to make the process as simple and understandable as possible.
We've created a step-by-step walk through of our energy loan.
Keep in mind that it may look like a lot, but the entire process often takes only 2 weeks!
1. Have you had a Home Energy Audit?
(If yes, skip to 2)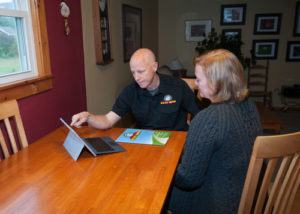 Sign up for a comprehensive energy audit with HEAT Squad for only $150. Our BPI-certified energy auditors will spend 2-4 hours evaluating your home, checking to see where you are losing heat, if your insulation is adequate, where you are wasting energy, and if there are health and safety concerns.
That same day, our energy auditor will sit down with you and discuss your home's energy performance report, and you'll be able to see what energy improvements could save you the most money on your energy bills.
From there, you'll be able to decide what improvements you'd like to make. Will you choose to seal those air leaks in your attic and insulate? Or add spray foam insulation in your basement and crawlspace? Or both????
When you've decided the scope of work you're interested in, you can give your preferred contractor a call to get a quote for the work.
If you don't have someone in mind, you can reach out to your HEAT Squad energy auditor- they'll recommend a local trustworthy contractor you can get a quote from.
2. Fill out Pre-Qualification Form
Next, you'll want to fill out a pre-qualification form for our energy loan. It's pretty simple: name, email, address, phone number, social security number, birthdate, gross monthly income, and estimated loan amount- that's it!
You can download and print it OR fill it out online and scan and email it to ttherrien@nwwvt.org or snail mail it to our office at 110 Marble Street, West Rutland, 05777 OR drop it off in person; basically, just make sure it gets to us- the manner in which it does is up to you!
You'll hear back from our lender in two business days, either:
"Congratulations, Yes!"
Or,
"Sorry I wasn't able to pre-qualify you, but it still makes sense to fill out this application."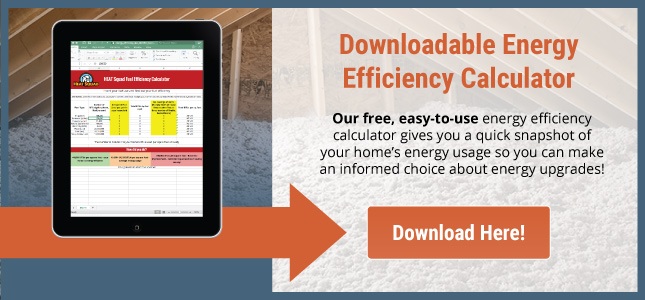 3. Fill out Application
Our lender will send you an email with the application. Remember this is an unsecured loan so it's a short simple to complete application that can also be processed within two days.
If you have any questions about the application or you'd like assistance with it, we are happy to help- just email our lender, Tania, at ttherrien@nwwvt.org or give her a call at 802-797-8612.
4. Reply from our Lender
After our lending department has received your application, they'll reach out to you about the quotes you've received for the project.
You'll send those over, or, if you haven't received a quote for the work yet, you can give your auditor a call and they'll recommend a contractor you can ask for an estimate.
5. Negotiating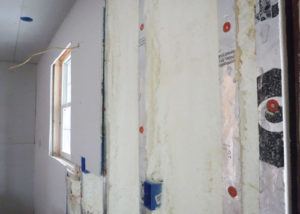 Now for the fun part: negotiation. Ok, it's not nearly as fun or exciting as some negotiation processes can be, but it is simpler. You'll discuss the scope (and cost) of work with our lender, and then together you'll decide the term.
Our Energy Loans are tiered based on income and repayment terms; general repayment terms are five to fifteen years, and you can repay your loan in full at any time without penalty.
We try to structure your loan so that, after the energy upgrades are completed, you are saving money every month even with loan payments. Net savings across the board!
6. Loan Approval / Denial
If there are no policy exceptions to your energy loan, our lender will contact you to let you know:
"Congratulations! Your energy loan has been approved."
If there are policy exceptions, it'll go to our loan committee, and they'll review your case and decide whether a policy exception can be approved or not. Either way, our lender will call and let you know.
7. Closing
Once your energy loan has been approved, you'll stop by our office for the loan closing- it's quick, simple and you'll leave smiling.
At the closing, you'll receive a check for 50% of the loan proceeds- you can hand this over to your contractor and voilà! Work will commence.
8. Test Out
Over the next few days or weeks, you'll have your energy upgrades installed. If at any point in the project you are concerned, you can reach out to our HEAT Squad team- we are your advocates to make sure work gets done efficiently and effectively.
When the work is completed, your auditor will return to do a "test out"- essentially a second audit, to make sure the energy savings promise by the scope of work are achieved. We send these results to Efficiency Vermont, and they send you a rebate check- up to $2,000!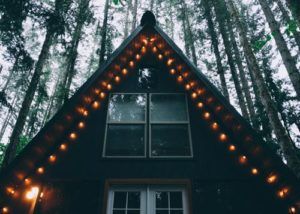 After the test out, contact LoanWorks to let them know you've had your test out, and you'll have the other 50% of the loan proceeds in no time!
9. Live Happily Ever After
After that, you'll enjoy life in your efficient, comfortable, healthy, and safe home while enjoying cheaper energy bills.