HEAT Squad Energy Presentations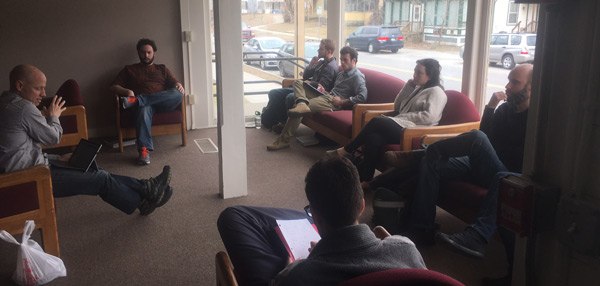 Are you looking for a great employee benefit? Or a presentation for your professional or civic group, or town energy committee?
HEAT Squad offers a free, hour-long presentation tailored for your needs. Our presentation covers the benefits of a home energy audit, examples of audit reports, typical weatherization projects, estimated fuel savings, health and safety benefits, and estimated weatherization project costs. We also cover currently available rebates and incentives and how to sign up.
You Schedule the Time – We take Care of the Rest
Attendees will learn about the many benefits of energy efficiency and energy audits including: 
Monetary incentives from Efficiency Vermont
The cost savings from implementing energy upgrades
How energy upgrades can improve the comfort and safety of a home
The positive environmental impact of home energy improvements
Affordable Loan Products to help with the initial cost of improvements
Heat pumps and solar technology
HEAT Squad staff is available to answer all questions and in most cases, may have a customer at the presentation who can talk about their own experience with an energy audit, improvements, and cost savings.
An incredibly easy way to offer a great benefit to your employees!
The only requirement we have is a space for a presentation and we take care of the rest. Once we have a date and time our staff will provide promotional posters and emails so you can easily spread the word to your employees.
We offer on-site energy audit sign-ups so attendees can easily schedule an audit on the same day as the presentation.
Businesses and Organizations that have offered this benefit to their employees and colleagues:
Rutland Regional Medical Center, Green Mountain Power, Castleton University, Hubbardton Forge, Brattleboro Savings & Loan, New Chapter, Windham & Windsor Housing Trust, VELCO, Northeastern Vermont Regional Hospital, Lyndon Area Chamber of Commerce, Cabot Cheese.