When it comes to weatherization, knowing where to start is often the biggest hurdle.
How do I know if my current insulation is working?
Is the moisture in my basement an issue?
How do I get a contractor to call me back?
HEAT Squad can help you sort through all these questions and get you on the right path towards comfort, savings, safety, and sustainability.
Working with the HEAT Squad entails the following three steps:
1. The Energy Audit
HEAT Squad performs energy audits Monday through Friday at 9 am and 1 pm.
Your BPI-certified Energy Auditor will begin with a walk-through of the home with you to get an understanding of how you live in your home, which efficiency projects you have already completed, what types of projects are currently on your radar, and how HEAT Squad can best help you.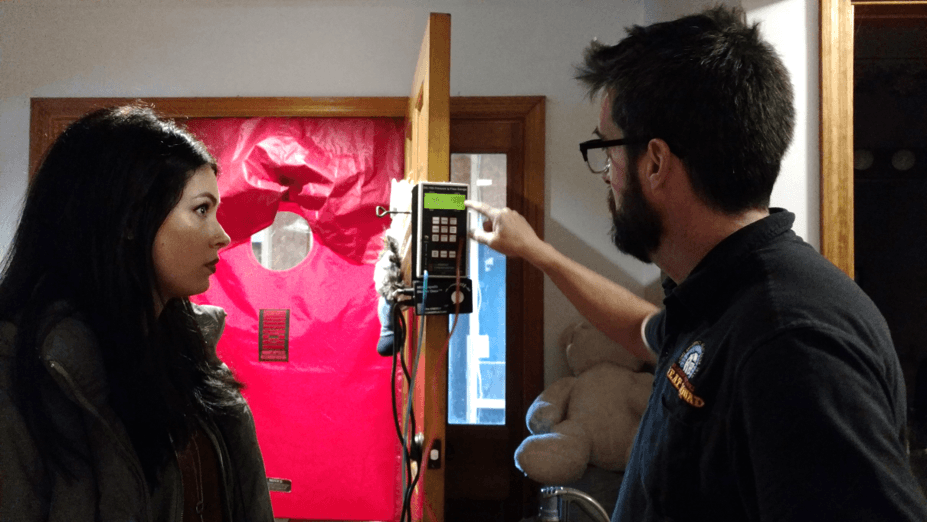 Your auditor will perform a comprehensive energy audit, including:
A full visual inspection
A health and safety check on your heating system
Infrared camera imaging (temperature dependent)
A blower door test
The blower door test puts your home under negative pressure, allowing your energy auditor to track and quantify the amount of air escaping via cracks and gaps throughout your home.
This will also include looking for efficiency related issues such as moisture and mold.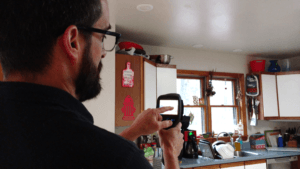 After your auditor has completed his data collection, he will enter it into his modeling and diagnostic software, and write up the home energy audit report for you on the spot. That way, you can review what the auditor found in your home and talk about the best next steps at the end of your audit.
[button link="https://www.heatsquad.org/get-started-with-heat-squad/" size="large" target="_blank" color="green" lightbox="false"]Schedule your Energy Audit![/button]
2. Energy Upgrades
Should you want to move forward with any of the recommendations, your auditor will make a direct referral to a local, BPI certified contractor our previous customers reported having good experiences with.
Your auditor is there along the way to answer questions, review estimates, and offer help as needed.
Wondering about financing the work? Check out our energy loan!
3. The Test-Out
Once your work is complete, your auditor will return to your home for the hour-long test-out.
Your auditor will review the work for quality and safety, as well as perform a second blower door test.
This second blower door test measures the energy savings of the project, and gives you access to the Efficiency Vermont rebates. We will handle the paperwork, and Efficiency Vermont will send you a check for the rebates you are owed.
Get Started!
The easiest way to start is to give us a call at 802-438-2303 or schedule your audit online.
We will walk you through the intake process, answer any questions you have, and find a time on the calendar for your audit.
We will follow up with a confirmation email listing your auditor's name and cell phone number, as well as an interview with your auditor.
Your confirmation email will include all the pertinent information you need to prepare for your audit.
Energy audits are performed year round, so there is no reason to wait – contact HEAT Squad today!
[button link="https://www.heatsquad.org/get-started-with-heat-squad/" size="large" target="_blank" color="green" lightbox="true"]Schedule your Energy Audit![/button]
Other blog posts you might like:
How Does an Energy Loan Work? A step-by-step walk through of our energy loan
7 Things You Probably Didn't Know About Heat Pumps
17 Available Cash Incentives for Energy Efficiency Upgrades in Vermont