Downloadable Energy Efficiency Calculator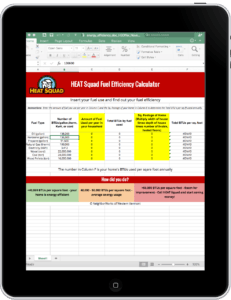 Our free, easy-to-use energy efficiency calculator gives you a quick snapshot of your home's energy usage so you can make an informed choice about energy upgrades!
Why use our energy efficiency calculator?
It is simple and easy to use – enter just two numbers and learn how efficient your home is.
It will help you learn how much energy you are using to heat your home every year so you can…

Make decisions about energy saving upgrades and
Celebrate your energy efficient home!

It is completely free!
Start Your Download Here!