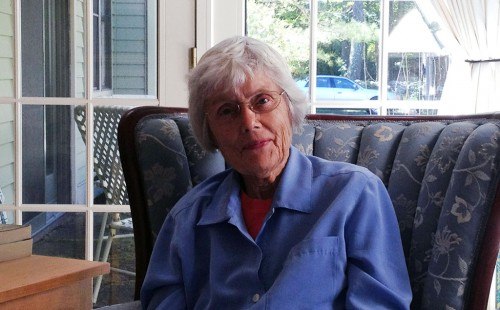 Angela Coombs – Rutand Town
"Ever since I've been here the house always felt damp and cold," said Angela of her home in Rutland Town. She read about the HEAT Squad in the newspaper and called to find out more.
Angela decided to move forward with the improvements to make her home more comfortable, and because she saw it as a practical use of money.
"I've lived so much longer than I thought I was going to, I realized I have to watch my pennies. The improvements are a valuable way to not freeze anymore. It's wonderful!"
Improvements
Insulation in ceiling, closets, knee walls and where the garage meets the house
Sealing air leaks
Benefits
No more drafts!
Financial savings
Warmer, steadier heat
Energy Profile
Initial energy costs $5,879/yr
Projected energy savings 33%/yr
Annual savings $1,911/yr
Costs and Incentives
Improvement cost $8,142
Incentives – $2,500
Out of pocket $5,642
Payback Period 3 years
These numbers reflect actual expenses and incentives available at the time. Check efficiencyvermont.com for current incentives.