Aging in Place is becoming more desirable and more possible.
Aging in Place – Boomers, this one's for you!
With the baby boomer generation reaching retirement and beyond, aging in place is becoming more popular among seniors. It simply means staying in your own home or living space rather than moving into a nursing home or retirement community.
According to this article, recent surveys by AARP found that more than 85% of Americans age 50 and older want to "stay in my home and never move." It's no wonder, as aging in place allows for maximum freedom and independence for people.
Additional benefits to staying in the comfort of your own home include staying in your community, near your family and friends. Many seniors are able to help their families with small children and daytime tasks, relieving the burdens on working families and providing a greater sense of purpose in their later years.
How Can We Promote Aging in Place that is Safe and Sustainable?
According to a recent study by VHFA Vermont is on track to gain 88,000 additional residents by 2030. Twenty-four percent of the total population at that time will be 65 or over, while 3.5 percent will be older than 85. In other words almost a quarter of Vermont's population that will be over 65 within 15 years!
Making improvements and modifications to a home plays a major part in allowing older individuals to safely and happily age in place. If a home is unsafe or costly, the benefit of staying at home is lost.
If you will be one of those seniors in 2030, or you are a caregiver for someone who would like to stay in their home, we recommend making modifications now that will ensure successful aging in place.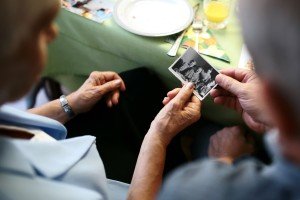 Safety
The top priority when deciding to stay in place is safety. Safety first! It is important to look at a home through the lens of someone who might not be as agile, sure-footed, or strong as they once were. Fortunately, simple modifications can make a home safer for baby boomers and beyond!
Falling Risks
According to this recent information from the CDC, one in three Americans aged 65 years or older fall each year, in many cases leading to hospitalization.  How can you prevent this from happening? Here are some changes you can make to prevent falls at home:
Keep walkways clear and well-lit by either installing new lights or replacing dim bulbs with a higher wattage.
Remove throw rugs or any other low objects that may cause tripping.

Install grab bars

inside and outside your shower and near your toilet.

Raise the height of your toilet and

install a seat

in your shower.

Make sure your floors are slip resistant – this could mean adding a low-pile carpet or textured flooring that grips more easily.
Other Safety Tips
Install night-lights throughout the house and place a lamp within arms-reach of your bed.
Position phones within easy reach of your bed and often used chair or couch.
Consider widening a door or hallway if possible – it improves accessibility and makes it easier to get around the house when using a cane or walker.
Asses your indoor air quality. Wet or damp areas in the home can lead to mold and increased risk of asthma and other respiratory problems.

Have your furnace or heat source checked at the beginning of the winter season. If any repairs are needed, you can address them before the cold season hits. You do not want to wake up to a freezing home in the dead of winter!
Comfort and Affordability
All Vermonters know that winter is long and the cold temperatures will often stick around for three out of four seasons – everyone has at least one story about snow in May!
Increase your chances of staying in your home throughout retirement by making it more comfortable in the cold of winter as well as the heat of summer.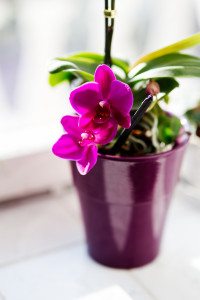 Seal up your Home
If you haven't had energy audit in the last ten years, schedule one now! An energy audit is an affordable way (ours are $150 for up to 3500 square feet!) for a homeowner to find out exactly where they need to make improvements for health, safety, and savings. That's a lot of bang for your buck, no?
An audit will reveal:
Where you are losing heat

If your insulation is adequate

Where you are wasting electricity

If there are health and safety concerns

Where the rodents and moisture might find their way in
By identifying areas of heat and energy loss, you can make your home more comfortable throughout the year. A sealed up house is much more comfortable than a drafty one – and if you've decided that aging in place is your goal, you probably mean aging comfortably in place. After all, you've made it to the golden years, you deserve to be cozy!
Energy improvements can lower your monthly energy bills significantly and those lower bills make it more likely that you can stay in your home even with the fixed income that goes along with retirement.
We help homeowners save an average of 30% (about $1000) on their home heating and cooling costs, while becoming more comfortable in their homes year-round. Why not get in on some of those savings as well?
In Rutland County alone the HEAT Squad has helped over 1300 homeowners make improvements to their homes, saving a combined $1 million in energy costs.
If, like many Americans, you would like to stay in your home as long as possible, making necessary improvements now will help you live more economically, comfortably, and safely. To learn more about your options for aging in place check out: ageinplace.com. It is a great resource for seniors and their families.
If you're interested in scheduling an affordable energy audit with HEAT Squad and start preparing your home for aging in place, give us a call at 802-438-2303, or fill out our simple contact form. We would love to work with you!